AGILE 2024 - Call for Papers
Call for papers for the 27th AGILE conference, Geographic Information Science for a Sustainable Future, Glasgow, UK on 4-7 June 2024.
The Association of Geographic Information Laboratories in Europe (AGILE) has held annual conferences focused on Geographic Information Science since 1998. The next AGILE 2024 conference will be held in Glasgow, UK, on 4-7 June 2024.
The conference theme "Geographic Information Science for a Sustainable Future" aims to explore the critical role of geographic information science in shaping a sustainable future. Geographic information science is crucial in understanding and managing the complex relationships between the environment, society, and the economy. The theme recognizes the power of spatial data and analysis in informing decision-making processes and promoting sustainable practices across various sectors.
We cordially invite researchers, scholars, practitioners, and professionals in all facets of Geo-Information Science and Technology and their applications to the conference, to present ongoing research, showcase products, network with colleagues from Europe and the rest of the world, and find out about the latest developments in the field. We encourage submissions that encompass innovative research, practical applications, and theoretical contributions in line with the conference theme.
Topics of interest for paper submissions include, but are not limited to:
3D Modelling, Analysis and Visualization
Artificial Intelligence, Machine Learning, Geo-AI
Big Spatial Data: Analysis and Visualization
Cognitive Aspects of Human-Computer Interaction for GIS
Crowdsourcing, Co-creation and Participatory GIS
Demographic and Socioeconomic Modelling
Digital Twins, Smart Cities, Digital Earth/Virtual Globes
Disaster and Risk Management
Earth Observation Systems: Platforms, Algorithms and Applications
Environmental/ecological monitoring and conservation
Future Internet, Ubiquitous Web and GIS
Geodesign
Geo-ethics, Data protection/geo-privacy
Geographic information retrieval and visualization
Geosensors Networks and Sensor Web
Geospatial data integration and interoperability
Geovisualization and cartography for sustainable decision-making
GI Education and Training
Health GIS and Spatial Epidemiology
Land use administration, planning and optimization
Location-based Services and Mobile GI Applications
Locational Analysis: Models, Algorithms and Applications
Map Generalization
Model Web, Geospatial Workflows and Service Composition
Natural Language Processing and GI Applications
Natural Resources Management and Monitoring
Open Spatial Data, Open/FAIR Science, Open-source geospatial tools and applications
Point Cloud Data Processing
Semantic Technologies, Knowledge Graphs and Geo-Information
Socio-Economic Impact Assessment of GI/SDI
Spatial Data for co-creative urban design and planning
Spatial Data Infrastructures/ Spatial data ecosystems
Spatial Data Mining and Knowledge Discovery
Spatial databases and data management
Spatial Statistics and Geostatistics
Spatiotemporal Data Acquisition, Processing, Modelling, and Analysis
Uncertainty and Error Propagation
Unmanned Platforms
Vario- (and Multi-)scale Maps
Volunteered Geographic Information, Community Observatories, Citizen Science
Way Finding, Routing and Indoor Navigation
Web-based GI Systems and Services
XR: Virtual, Augmented, Mixed Reality (VR, AR, MR)
The call for papers has a full paper (published in the AGILE: GIScience Series of Copernicus Publishers), a short paper (published in the same publisher) and a poster paper track ready for the Conference. The 27th AGILE Conference will have oral presentation sessions, at least three keynote sessions, a poster session, a best paper and a best poster session, as well as pre-conference workshops. The submission of papers is via EasyChair. The paper submission guidelines are listed below.
The details about the conference registration, the venue, general program, etc., are described on the AGILE conference website.
Graduate and PhD students pay lower fees, and gain high visibility within the GI community. In addition, AGILE offers a limited number of travel grants to support students who lack funding (please, look at the grant page). Following last year's practice, AGILE 2024 will support the reproducibility of submitted manuscripts, and the accepted paper must have a section describing the data and software availability. In addition, all accepted submissions will be published as Open Access articles to gain further visibility.
The important dates

Full paper submission
15

December

2023
Pre-conference workshop proposal

18 November 2023

Notification of workshop acceptance

28 November 2023

Notification of full paper acceptance

20 January 2024

Camera-ready full paper copies due

1 April 2024

Short paper and poster submission

19 January 2024

Notification of short paper and poster acceptance

5 March 2024

Grant application submission

6 March 2024

Camera-ready short paper and poster due

1 April 2024

Notification of grant application acceptance

1 April 2024

Early-bird registration

18 April 2024

Pre-conference workshops

4 June 2024

Conference

5-7 June 2024
Paper submissions
Potential contributors are invited to submit:
Full-paper submissions (4000 to 6000-word manuscripts) of original and unpublished fundamental scientific research. High-quality scientific submissions will be accepted for presentation at the conference and published in the AGILE: GIScience Series of Copernicus Publishers.
Short paper submissions (2000 to 3000-word manuscripts) of original and unpublished research work. High-quality scientific and strategic (industrial and governmental) submissions will be accepted for presentation at the conference and published in the AGILE: GIScience Series of Copernicus Publishers.
Poster submissions (500 to 1000-word manuscripts) of original scientific and strategic research work. High-quality submissions will be accepted for poster presentations at the conference and provide an exceptional opportunity to stimulate scientific discussions and exchange novel ideas.
Note: Papers must be written in English according to the formatting guidelines, and should not contain any information able to reveal (co)author identity as AGILE 2024 is running a blind review process. All submissions must follow the AGILE Reproducible Paper Guidelines: https://doi.org/10.17605/OSF.IO/CB7Z8. The reproducibility chair invites all members of the AGILE community, but especially early career researchers, to self-nominate for the reproducibility committee. Please contact Carlos Granell (This email address is being protected from spambots. You need JavaScript enabled to view it.) if you are interested in contributing to increasing transparency, reproducibility and reusability of GIScience research. See the Reproducible AGILE website for more information.
Full and short papers must be prepared using either the Word Document Template or the LaTeX Document Template. Templates also can be found at:
Note: Latex recommended editor: Overleaf. For other latex editors (e.g., texmaker), you may need to download and install the "fancyhdr" package (https://www.ctan.org/tex-archive/macros/latex/contrib/fancyhdr/).
All submissions must be sent electronically via the online conference manager.
Join us at the AGILE Annual Conference as we gather to foster collaboration, exchange knowledge, and drive forward the field of geographic information science for a sustainable future. We look forward to welcoming you to Glasgow and experiencing an enriching conference.
For any inquiries, please contact: This email address is being protected from spambots. You need JavaScript enabled to view it.
Note: Please make sure to regularly check the conference website for any updates and changes in response to ongoing global circumstances.
---
Organizer
Sponsors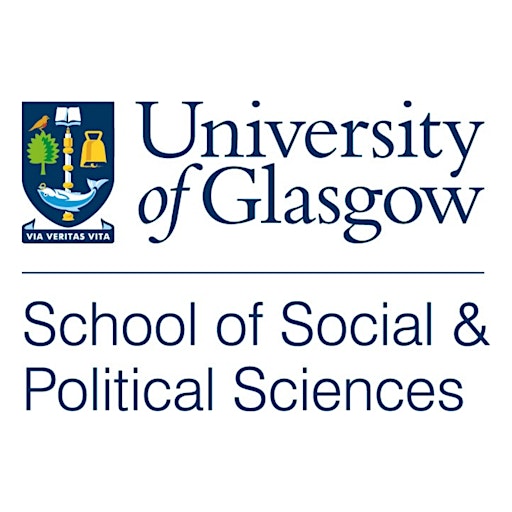 Supported by